Colorado has long been a destination for adventurous couples looking to elope surrounded by prominent peaks and towering pine trees. While the state is known for its breathtaking environment, there is a plethora of creative minds bursting at the seams with artistic ability. For this shoot, we wanted to highlight those artists and how their work plays off the landscape. 
From the flowers to the clothes to the pottery, everything was sourced from Colorado businesses. All of the fruit and vegetables are from Speedwell Farm & Gardens in Longmont, the cake is handmade from a small business in Colorado and every single flower used is grown and harvested in our beautiful state. Keeping all the elements of the shoot local was a big part of the ethos for not only the shoot but Boulder Blooms as a company. 
The other part of that, which goes hand in hand with locality, is sustainability. The floral industry relies so heavily on imported goods from all over the world, with unknown growing practices and ethics, and it can be challenging to flower sustainably. In the months of May-October, Colorado flower farmers explode with gorgeous blooms and we're able to buy flowers directly from farms like Wild Nectar in Hygiene and Little Seed in Johnstown. This cuts down on the amount of CO2 going out into the air, ensures that our blooms are grown and harvested ethically, and puts money back into our local economy.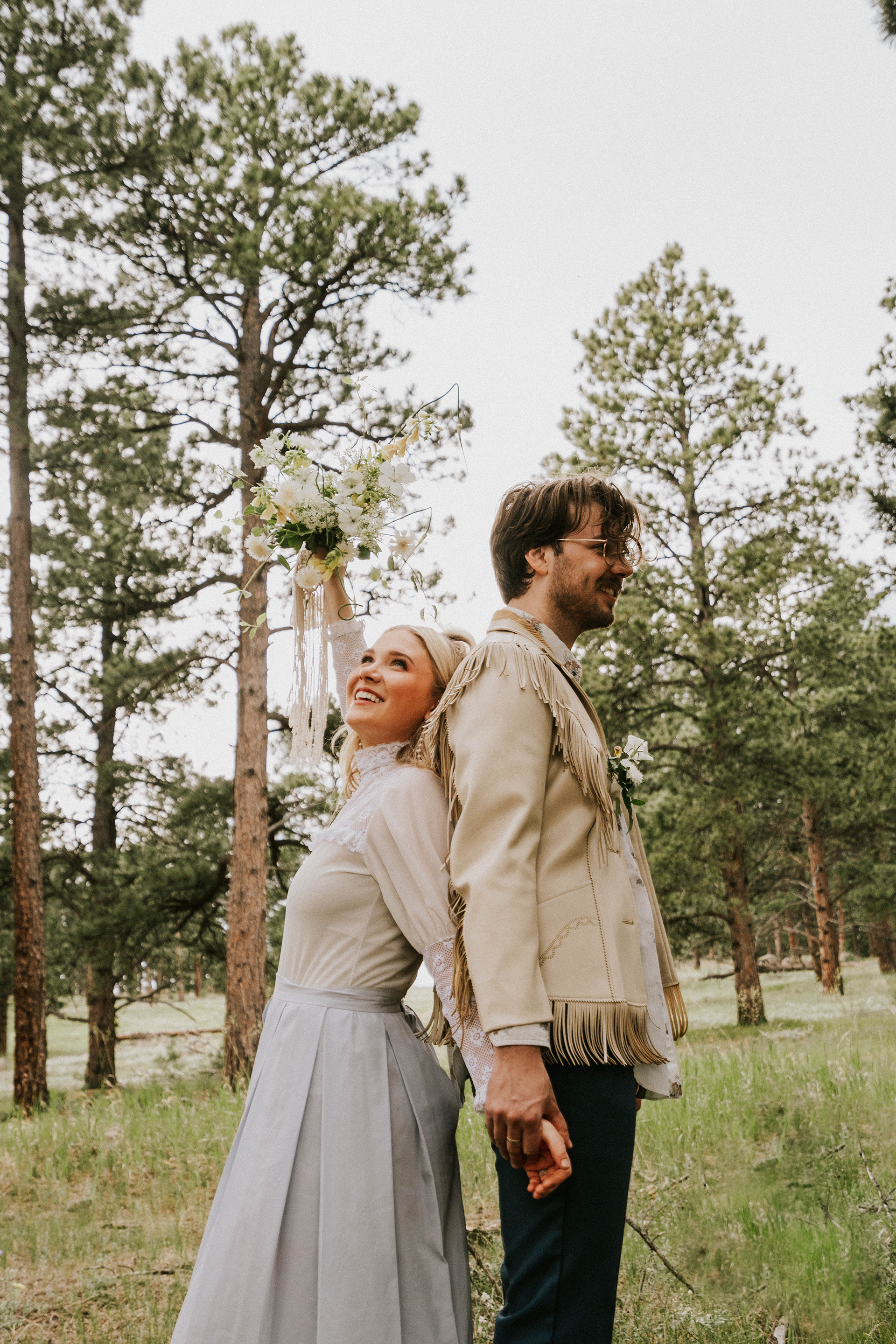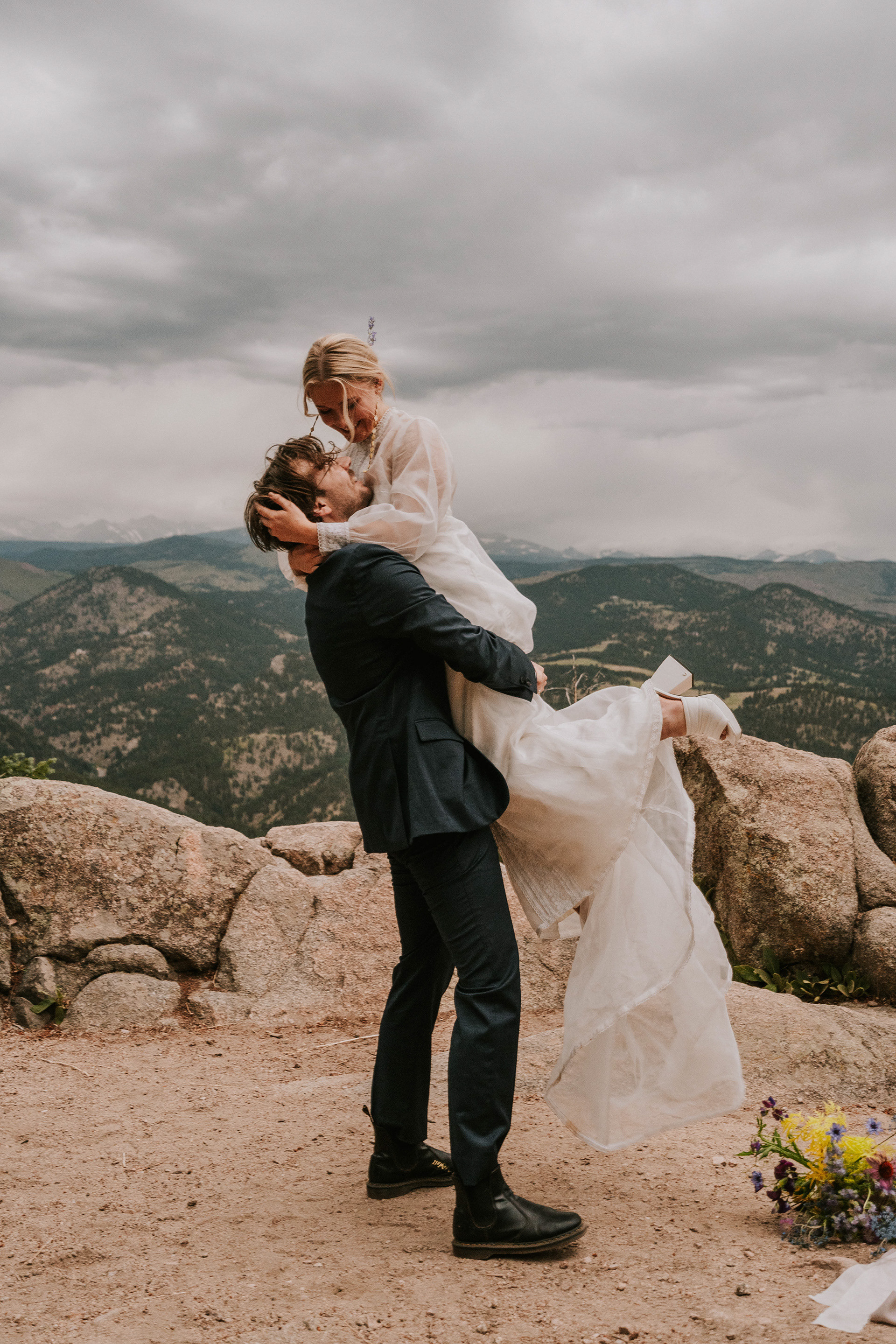 On the evening of our shoot, we explored Flagstaff mountain and stumbled upon an idyllic mountain meadow full of wildflowers, cast in a warm, post-rain summer glow. It almost felt too good to be true. Our models for the shoot have been together for ten years so the chemistry you can feel from the photos is real! One of our favorite parts of the day was stumbling upon the incredible view of the Rockies where a lightning storm was rolling and rumbling over the mountains. It created a moody and dreamlike mountainscape. 
This shoot showcased the absolute best that Colorado has to offer. Ultimately this shoot is a representation of the sustainable practices and creative artists that Colorado and showcases that you can still have your dream elopement AND take advantage of your creative community!
Models: Poet Lyon & Foster Greer